Dear Friend,

My name is Matt Bacak and every day I wake up, open my computer and write a number of words and then I click send.
I go about my day and in about 3 hours...
Usually over $500 will be deposited directly in my bank account.

Chances are you got one of my emails which led you to this page...and now that you're here.
It's important you understand why I said...
"Six Seconds"...
Because, that's all you have to grab your email subscibers attention and make a sale.
Use the right word or phrase, however can make a huge difference.
Using the wrong one however, and you can instantly loose that opportunity forever.

Choosing the right word or phrase is the best way to ensure your success.
All of this you see was created because of using the right words in my emails...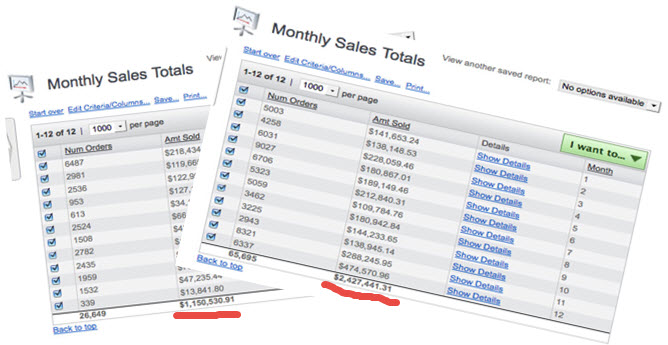 That's what this offer is about.
Today, you have a chance to shave years off of your learning curve and receive specific help in the form of a shortcut that has proven to turn failing emails into profit-producing campaigns.

Note - This isn't a comprehensive "everything email marketing" offer. That would only overwhelm you and create frustration. That's not what I want for you.

Instead, you'll receive a specific shortcut that focuses on one very important aspect of email marketing so you get laser-focused results.

...and that's the use of proven "power words".
You hear and see them everywhere...
Radio, TV, in print, and online.
Anywhere products are being pitched and sold, power words are being used as a "secret weapon" to boost sales.

Don't underestimate the power of these words. These are the words that the mind hears and subliminally creates desired emotion, actions, and reactions.

Now you too can use these proven words (heard round the world) in your email campaigns to give your sales a boost, when you grab your copy of:

11,076 Power Words and Phrases That'll Instantly Make You a Better Email Writer.

With this in your toolbox, you'll be able to inject
into your campaigns, on demand, resulting in
more effective and responsive emails!
This resource will rapidly become your 'go to' list for beefing up the emails you're sending to your subscribers and customers.
However, if you need help writing those emails and campaigns from scratch, then you're going to really appreciate what I'm going to do next...
To give your email campaigns some EXTRA MUSCLE, when you order today, you're also going to receive:


($19.95 Value)
"Email Marketing Maximizer"

Discover The Exact Methods For Writing Highly Responsive Emails Today!

This is a comprehensive training guide on how to overcome the most critical obstacle that most marketers face:

How to write emails that build a strong relationship with your list, and make more sales from your email campaigns.
This guide will prove that:
| | |
| --- | --- |
| | It IS possible to load emails into your autoresponder and make sales on autopilot. |
| | It IS possible to send out a broadcast to your list and makes sales with the click of the send button. |
| | It IS possible to turn freebie seekers into loyal buyers. |

It happens by organizing and structuring your email campaigns in a certain way so that subscribers will actually want to open your emails, read them, and buy from you.
Here's what you'll discover inside:
[+] How To Create Credibility With Your Subscribers

[+] How To Create Rapport With Your Subscribers

[+] How You Should Write Your Emails

[+] Writing Headlines For Your Emails

[+] Writing A Call-To-Action In Your Email

[+] How To Write Content Emails

[+] How To Write Free Gift Emails

[+] How To Write Promotional Emails

[+] How To Write Feedback Emails

[+] How To Write Emails That Generate A Response

[+] How To Properly Format Your Emails

[+] Why You Must Write Your Own Emails

[+] How Often Should You Be Mailing Your List?

[+] How To Track The Success Of Your Campaigns

[+] The Biggest Email Marketing Myth

[+] How To Make Money From Your Subscribers In The Long Run
"Sounds Like What I've Been Looking For, Matt.
What's it Going To Cost Me?"
I believe every marketer (regardless of the level of experience or success) should have this information.
So investing in tools and training containing secrets and information that give you an unfair edge over everyone else, allowing you to easily inject into your current marketing funnel for a measurable boost in your profits, would be a smart decision at any price!
But I'm making this extremely affordable for anyone. In fact, you're going to be pleasantly shocked at the price :-)
...but a Fair Warning. This offer is a...

A "Dime Sale" means the price rises with every sale!
In fact, while you're reading this, someone is ordering and the price is going up. If you leave and come back, you'll have to pay more!
Why pay more?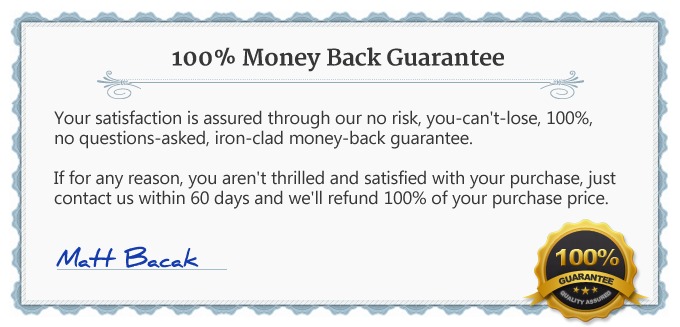 By the way, the bonus -- valued at $19.95 -- is yours to keep even in the unlikely event you decide to take advantage of our iron clad money back guarantee!

1. The "Email Boosters" PDF containing 11,076 copy-n-paste power words. Copy them or print them off for easy reference whenever you want to give your words a dose of adrenaline.

2. BONUS "Email Marketing Maximizer" (valued at $19.95) revealing 18 ways to build a strong relationship with your list, and make more sales from your email campaigns (from scratch)!

3. Plus my no-risk, "you can't lose" guarantee which means you can order with confidence knowing you have nothing to lose, but much to gain by having this information at your finger tips.
You Really Can't Afford Not
To Invest In This!
Your small investment in "Email Boosters" today could equate to big results in your email marketing.
Additionally, if wait to "think about it" and take action later, you'll pay more because the price is rising as a part of this dime sale, so please don't procrastinate.
Just click the order button below, right now, while it's fresh on your mind. Your order will be processed securely and you can order (and receive access) 24 hours a day.
Click the order button now before the price increases again...

Sincerely,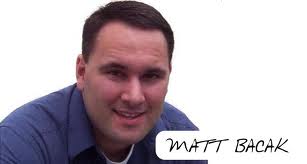 Matt Bacak

P.S. If you want a more responsive email list that converts to more actions and sales, then you're at the right place at the right time and when you act now, you'll save money too.
P.P.S. This is a Dime Sale. The price rises with every sale. That means if you decide to go away and "think about it", you'll pay more when you return. Why pay more? What's to think about? Your purchase is guaranteed.
P.P.P.S. There's no risk on your part. That's on me to deliver. You're covered by my 60 day "get results or your money back" guarantee. You have absolutely nothing to lose, so order now.